Dakota Engine Builders builds racing engines for a variety of racing sanctioning bodies including Wissota, IMCA, USMTS, WoO, NLRA, Fastrak Racing and more.  We have pre-packaged racing engines and we can also customize any engine you your specifications.  Check out some of the finest and most affordable dirt track racing engines made.
Our experienced team has built winning engines for Wissota street stocks, Wissota midwest modifieds, Wissota super stocks, Wissota modifieds and Wissota late models.  Check out our pre-packaged race engines and our custom racing engine options.  We offer Wissota modified spec engines as well as open modified engines.

Our racing engine line up includes IMCA modified engines, sport mod engines, late model, stock car and hobby stock.  We have pre-packaged engines for your to be super competitive or we can custom build a IMCA racing engine to your specs.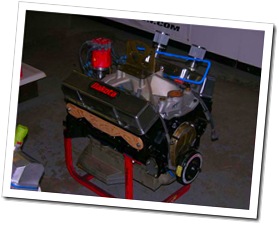 USMTS Racing Engines
Dakota Engines has been building winning USMTS modified racing engines for several years.  We can design the engine that's perfect for the driver or custom build a USMTS racing engine by your specifications.  Contact Us for a confidential USMTS Racing Engine Price Quote. 
UMP Racing Engines
Our UMP racing engines are top notch.  If you are a UMP Dirt Car Racing driver, give us a call to price quote your next UMP racing engine.  Affordable performance racing engines for big block modifieds, U,M.P. modifieds, sportsman modifieds, late models and more.   Contact Us for a confidential UMP Racing Engine Price Quote.
NLRA Racing Engines
Our Northern Late Model racing engines are second to none.  Our NLRA racing engine packages are quite extensive.  We can help you give the performance you need at an affordable price without losing quality.  Contact Us for a confidential NLRA Racing Engine Price Quote.
World of Outlaws Racing Engines
Custom engine building for both WoO late model and WoO sprint car racing teams.  We have help you get the best performance for your teams driver.  We can recommend the engine build or you can provide us with your specifications for a winning race engine.  Contact Us for a confidential WoO Racing Engine Price Quote.
Fastrak Racing Engines
Increase your performance with Dakota Engines Fastrak late model racing engines.  Contact Us for a confidential Fastrak Late Model Racing Engine Price Quote.
Unless indicated otherwise, the products in our catalog or this website are not manufactured by or on behalf of Wissota, IMCA, USMTS, NLRA, WoO, UMP, NLRA & Fastrak . No affiliation or connection with, or sponsorship or approval by any of these organizations is intended. Dakota Engines™ and Dakota Engine Builders™ are trademarks of Dakota Engine Builders, Inc.